Brio Pleated Screens
Page Doors and Blinds are proud to be connected with Brio Screens, a leader in Australia's pleated retractable screen market. Alongside Page Doors and Blinds other notable partnerships, Brio offers a superior product, which we are proud to bring to our clientele.
Having been associated with Brio Screens for over 6 years we have experienced first-hand the premium product Brio Screens provides and our relationship with this outstanding company continues to grow.
Brio's 612 Retractable Pleated Insect Screen offers an advanced and practical screen solution for large openings protecting your home from insects. One screen can span 4.5 metres in width and two screens can cover 9 metres. Available in a number of colours, these screens establish what open home living is all about. Giving great visibility into backyards, as well as keeping the insects associated with an Australian summer out, Brio Pleated Screens are a great option that Page Doors and Blinds are proud to offer.
Brio's Retractable Pleated Insect Screens are the perfect choice for screening an extensive variety of areas including bi-folding panels, French doors, windows and sliding panels.
Manufactured in Sydney, Brio Screens are a superior product that compliment Bi Fold door applications and have previously been utilised in Al Fresco areas and Bi Fold window applications.
The pleated nature of the screens make Brio screens the ultimate choice for higher wind locations, with the functionality of the screens meaning they will suit most spaces. Given that Australia's weather conditions can often be quite unpredictable, and ever-changing, we recommend these products to clients in a number of circumstances.
We understand that homeowners have their own vision, and that is why we take the time to communicate with our clients to achieve the best possible outcomes. Our attention to detail coupled with our industry leading product range with our ability to work with our clients, is what has made Page Doors and Blinds Melbourne's best doors and blinds company.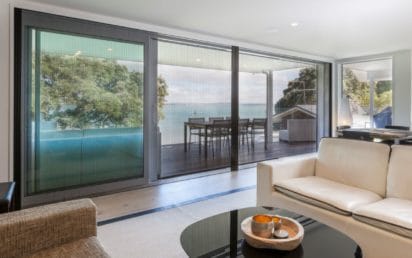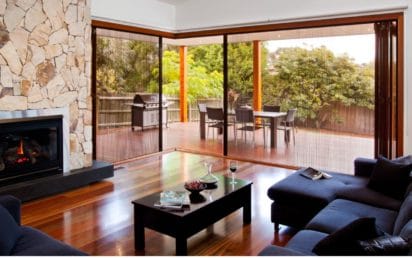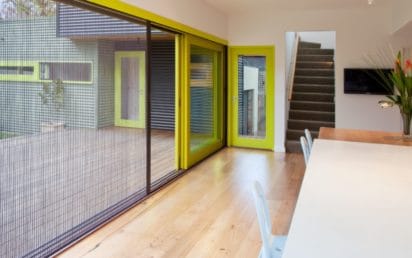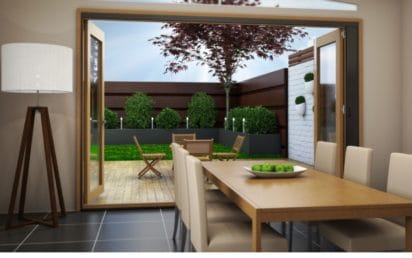 Through our considerable history and developed expertise, Page Doors and Blinds services areas all over Melbourne. We offer our most efficient service areas such as Hawthorn, Kew, Glen Iris and Toorak. We are committed to ensuring that our city receives the very best products and servicing.
Contact Page Doors and Blinds today for a no obligation quote on your Brio 612 Pleated Screen. Our phone number is 03 9809 1766.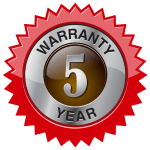 5 year warranty on its steel doors and steel related products. Our steel products are powder coated using Duralloy powder coating products by Dulux. The 5 year warranty period commences from the date of installation.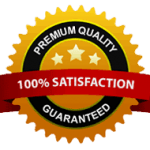 Not only do we offer an industry leading warranty on our products, Page Doors & Blinds offers all of our clients a satisfaction guarantee. We work hard to ensure our clients are happy with the product and our service.