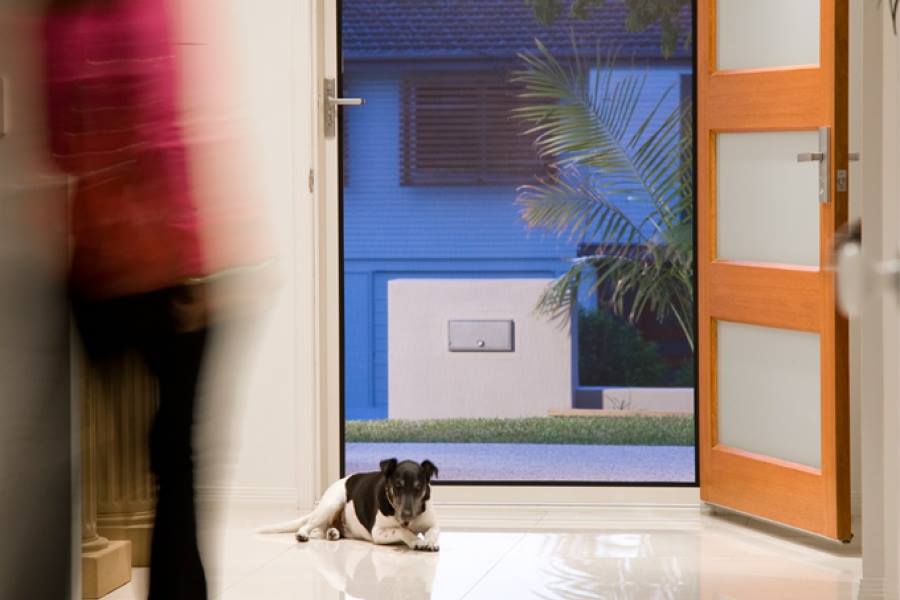 SPECIFICATIONS & FEATURES
Featuring a fully welded flat aluminium frame. Stronger and great looking with no concave or convex ridges in it – like all other aluminium frames. It's the best looking and strongest aluminium security door frame in Australia.
Using "Meshtec" 316 marine grade stainless steel security mesh. With a 1.62mm aperture and an open area of 42.5% providing excellent insect protection and great visibility as well.
Lockwood 8654 triple lock provides outstanding security and easy to use functionality. Lockwood – the leading Australian lock for Australia's leading security door.
A choice of over 300 colours available via the Dulux Duraloy and Interpon colour ranges. That's a huge range to choose from and Prowler Proof is one of only 9 registered Qualicoat applicators in Australia and the only one in the security door industry.
All Prowler Proof products are made exclusively by Prowler Proof. The Prowler Proof factory is a "Probe" rated world class manufacturing facility. They are not made under license by a second tier manufacturer.