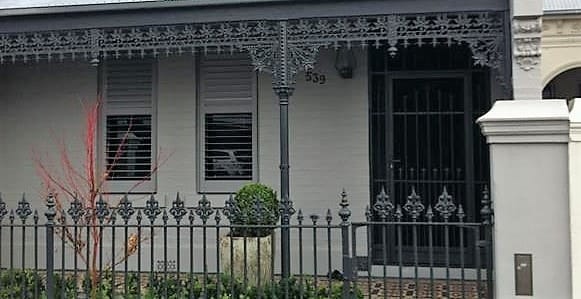 At Page Doors & Blinds We Have A Simple Business Philosophy – We Strive For Happy And Satisfied Clients
Keeping clients happy always sounds like an easy task, and good businesses make it seem as though it is. In order to keep clients happy however, it's essential to listen, observe and most importantly deliver a first class product accompanied by outstanding service. We take this aspect of our business extremely seriously as our strong reputation demands that we go above and beyond in the pursuit of satisfied clients.
Our reputation for high standards and hard work combined with our passion for personalised service and custom made solutions coincides with our desire for customer satisfaction, which means we go above and beyond to make sure our clients love the product as much as we do.
Travelling 10 years to the past, Page Doors & Blinds only sold steel doors. We found this to not only disadvantage ourselves but also our clients. Page Doors and Blinds identified a gap in the market and understood the need for services outside of just steel doors. We wanted to provide the highest quality Security Doors to Melbourne, as well as Blinds, Fly Screens, Blinds, Plantation Shutters, Awnings and Brio Pleated Screens.
Page Doors and Blinds makes a point of partnering with the best products that the industry has to offer. Our partners include Prowler Proof Security Doors & Screens, Steel Door Products, Phantom Screens and Brio Pleated Screens. Through our history, Page Doors and Blinds has established strong, long-lasting relationships with suppliers, to ensure that our clients get the best product, and best service every time.
Developing experience through twenty-six years in the Real Estate industry, Page Doors and Blinds is bolstered by the knowledge that comes with vastly experienced staff. Today, Page Doors & Blinds embodies a quarter of a century worth of lessons and knowledge to achieve first class results for all of our clients.
Today our extensive product range spans from steel security doors for Melbourne to window grilles, porch enclosures, aluminium screen doors, and security doors for Melbourne homes. In addition, we provide the full Prowler Proof Security products range, roller blinds, awnings, plantation shutters, Phantom screens, and Brio pleated screens for Bi-fold doors.
Page Doors and Blinds through our experience, have developed an understanding of aesthetic and practical installations for our clients homes. Offering an extensive range with a number of styles and designs of window grilles, porch enclosures, roller blinds and awnings. Our range spans across to all facets of doors and blinds, including plantation shutters, phantom screens and Brio pleated screens for Bi-fold doors.
Page Doors and Blinds offer everything that our clients will need to ensure their home is safe and secure. Sourcing from the best that our industry has to offer such as the Prowler Proof Security range, we let our clients rest easy knowing that they have the best in the business on the case.
We understand that home owners have their own vision, and that is why we take the time to communicate with our clients to achieve the best possible outcomes. Our attention to detail coupled with our industry leading product range with our ability to work with our clients, is what has made Page Doors and Blinds, Melbourne's best security doors and blinds company.
"Creating customer satisfaction and striving to earn a client's respect and loyalty however is something that was not taught at University. Years of experience in sales and marketing roles over a number of different industries helped in developing the required skill set. At Page Doors & Blinds we have a simple business philosophy – our whole focus is on ensuring we just have happy and satisfied clients. This sounds simplistic but in today's hectic and fast paced world, it is one of our greatest challenges. Attention to detail, honesty, integrity and a laugh or two along the way are all vital for a complete and enjoyable customer experience".
Through our considerable history and developed expertise, Page Doors and Blinds services areas all over Melbourne. We offer our most efficient service in areas such as Hawthorn, Kew, Glen Iris and Toorak. We are committed to ensuring that our city receives the very best products and servicing.
Contact Doors and Blinds today for a no obligation measure and quote on any of our quality products. If you're after security doors in Melbourne visit our CONTACT PAGE or give us a ring; our phone number is 03 9809 1766.